Commercial Vinyl Flooring
Your Home of Industrial and Commercial 
Vinyl Flooring in Melbourne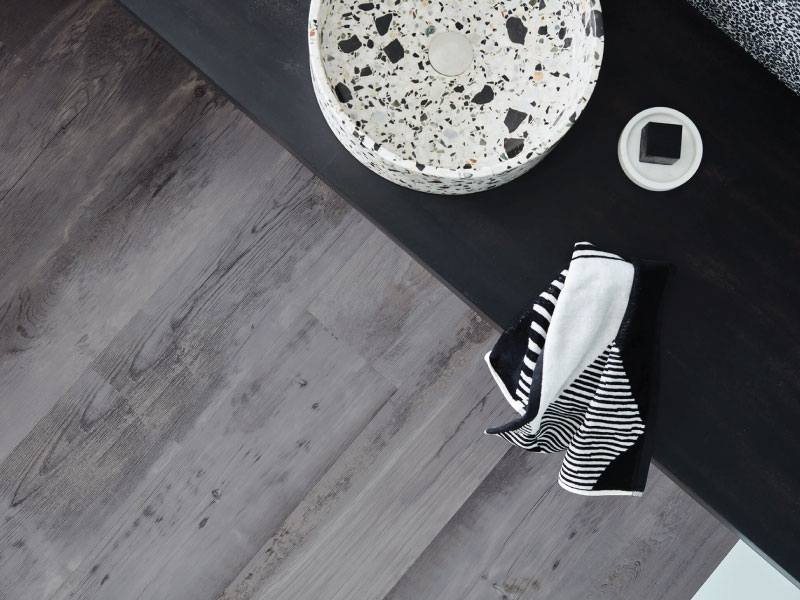 We all grew up with at least one experience of old "lino" floors. Unfortunately today, people associate any mention of vinyl laminates with the low quality, sometimes ugly floors of the past. The vinyl flooring laminates we offer online throughout Melbourne at Delta Carpets, Vinyls & Blinds however, have come a long way from the floors you probably remember. These days, we can use the material to match the patterns, looks and styles of more expensive traditional flooring materials, and yet is also more durable in many instances.
Our commercial and industrial vinyl flooring comes at very affordable prices and is available in a variety of grades and finishes so that we can match the right floor to your needs. Not everyone needs material graded for the heaviest of commercial applications such as airport and mall walkways. We can supply anything from commercial vinyl, timber or laminate flooring products to fit any desired office style, from modern contemporary, like a brightly coloured tiling pattern, to something more classic and natural, like our realistic oak and walnut finishes.
We work with you to customize a plan to accent your office or business with a number of exceptional high quality, yet cheap vinyl floor tile designs at prices that don't break the bank. Ask us about our professional installation services for all our vinyl floor tiles and other solutions available in Melbourne. Whether you're a small or large sized business, we give you the same attention and expert care.
benefits of vinyl flooring
• Washable And Can Be Cleaned With Mop, Vacuum Cleaner, Or A Piece Of Cloth
• Reflects Light In The Room Well, Giving An Overall Brighter Feel To The Space
• Easy To Install
• Comfortable To Walk On
• Can Withstand High Traffic
• Are Warmer Than Traditional Materials
• Looks As Good As The More Expensive Materials At A Fraction Of The Price